Ask any of the receptionists at Hopscotch English Academy and they will tell you that a common concern of prospective new students is that the teachers be native speakers. Is this really so important?
We believe so, for the following reasons:
The English language is ALIVE and constantly evolving and changing. Some words and expressions become obsolete or outdated, just as others are invented and become more widely used and understood. A native teacher has access to the most relevant and commonly used language in the world today.
Outdated:
Wooden rackets
"it's raining cats and dogs"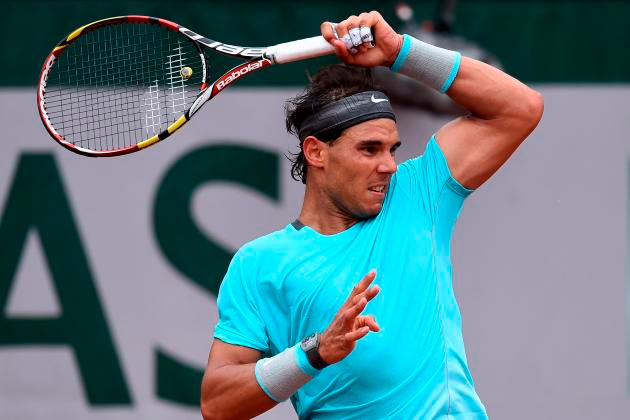 Cutting Edge:
Nadal's Pure Aero racket
"it's pouring (with rain)"
PRONUNCIATION is a law unto itself when it comes to English! There are few rules that can be used as a guide to pronunciation and so any new vocabulary should be introduced with the correct pronunciation on first hearing. A native speaker is generally the best source for this.
Do you SOUND English when you speak? I don't mean the accent; I mean the expressions or phrasing you use. Or, as I say to my students, does it sound like you're translating your thoughts very inflexibly (and perhaps word for word) from Spanish to English.
Think: how would you translate "me cuesta la matemática" ? There are many ways to express this in NATURAL English. As your English improves, a native speaker is a great sounding board for your expression; intuitively they will know whether is "sounds" right or wrong. Eventually your own ear will start to become a discerning judge too.
Lastly an anecdote; years ago, before living in Spain I went to a guitar teacher and asked him to teach me how to play flamenco. At the end of the first class he grinned and said,
"Of course if you really want to be a flamenco guitarist you need to speak Spanish!"
At the time I didn't understand, but over the years I've reflected
many times on the point he was making; namely, that the CULTURE of a people and their language are closely intertwined and an interest in both is mutually complementary. A native teacher will bring not only their language but their unique culture to your classroom.
Any native teacher?
However, there are obviously some other factors which determine the efficacy of those two hours you or your children spend in the academy. Any native will not do. The first step is to get an English teaching qualification (CELTA or equivalent). And then? Well, with experience a good teacher will:
Present new material clearly
Ensure students understand this new material
Give students the opportunity to practise, whilst monitoring their efforts and correcting where necessary
Regularly recycle recently learnt material
And how exactly does a teacher do the above? Essentially each teacher will find their unique way of motivating students sufficiently to guide them through the above process: board games, word games, running games, humour, technology…… the list is endless; there is an overwhelming array of classroom tools available nowadays. But the trick, as ever, remains knowing how to use them in order to achieve the desired goals of the lesson. Not just playing "Kahoot" for the sake of it; but as part of step in reinforcing recently learnt material.
But, in conclusion, a native speaker has the edge. For this reason at Hopscotch English Academy all our teachers are native English speakers with a teaching qualification. Providing their development as a teacher is a continual learning process, the innate qualities that native speakers bring to the classroom make them the best choice as your teacher.